Well… we're kind of almost into winter here in Minnesota already. Therefore, before severe snow begins to hit our state, all our exterior remodeling contractors will be finishing up most of their projects. That's where we come in to help you with all your interior remodeling needs when it comes to drywall and painting. How about finally addressing that basement remodel that you have had on the back-burner for the past two years? Just think about it – a Basement Remodel project makes a lot of sense; not only does it add more living space, but it also adds value to your home. Your basement is already there, so why worry about adding an extra living room, bathroom, or kitchenette! Even if you don't use the space, you could finish up that basement and rent it out on HomeAway or Airbnb and make some money off of your space! So have a home with an unfinished basement in Dellwood MN and require some Dellwood Drywall Repair work done? You know what to do!
Dellwood Drywall Repair | Remodel your basement and rent it out!
Many Minnesota homeowners try to tackle this basement remodel task themselves, but it never quite turns out how they expected it to. Most homeowners do not have the right tools, knowledge, and background to get the job done correctly the first try. Not knowing exactly how to finish a basement can lead to more damage costing you more money and time in the long run. You want the work done on your home to look professional. A bad job on your home in Dellwood drywall repair or drywall installation stands out immediately when you walk into the room. When you invite visitors into your home, you don't want them to see gaps or bumps or dents in your walls. Unprofessional workmanship will lower the perceived value of your home. Home Drywall Minneapolis provides quality services with skill and proper techniques for drywall installation, taping and mudding.
Dellwood Drywall Repair | Benefits of being an Airbnb or Vacation Rentals Host: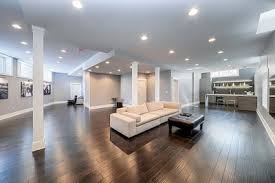 So don't hesitate and think about all the benefits of remodeling the space you already have! With short term renters from AirBnb. HomeAway, VRBO – your basement could seriously be a real moneymaker for you in the long run. Especially by having short-term renters at hotel prices! Not only will you be making hotel rates renting out a space in your home that you never use anyway, you can use that space, electricity and gas as a wright off on your taxes! Better yet, all the extra income coming in can help you pay down your mortgage so much faster. So instead of buying another rental property in the hopes of making some extra income – why not invest in improving the space you already have? Brightening up the space with a fresh new coat of paint on the interior walls, repairing the cracked drywall here and there, or simply getting that outdated popcorn ceiling removed and replaced with a nice drywall knockdown texture could help modernize and freshen up the look of your space. Remember, the more updated, modern and clean space you have – the better reviews you'll get! The better reviews you'll get from your guests, the higher chance of your space getting booked more frequently. Not to forget, we also offer insulation and soundproofing – which for a rental space within your home will definitely be beneficial to invest in. Not only do you want your guests to be nice and warm in intense Minnesota winters, but you don't want your HVAC system to be working in overdrive and nor do you want them to hear what's going on in your part of the home – nor do you want to hear how loud their TV is! So yes, Home Drywall and Painting is here to offer you that entire basement remodel!
Dellwood Drywall Repair | The Residential and Commercial Drywall and Painting Services by our Drywall and Painting Contractors MN Team are available in all the following Minnesota Suburbs:
Dellwood Drywall Repair | If you want to see more of our blogs just click on the link of interest: