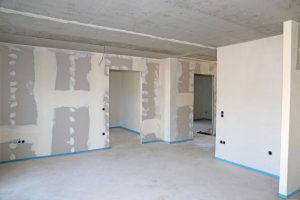 If you own a home in Minneapolis, MN and you are looking to build or renovate your home or an existing wall, the only company to call is Minnesota Home Drywall & Painting. With over 10 years of experience in the area, we specialize in quality results for sheetrock hanging, drywall taping and drywall finishing. If you have work that you need completed, we are ready for your phone call!
Residential Drywall Services:
Sheetrock Hanging
Hanging drywall can be a tough job! It's best to leave it to the professionals! We have years of experience and we are known for being flawless in our attention to detail! We always use proper equipment to perform sheetrock hanging in a professional and timely manner.
Drywall Taping
Do-it-yourselfers can agonize over this task. It takes so much precision and years of hard work to produce quality results. Fortunately, Minnesota Home Drywall & Painting has you covered. We perform our drywall taping in a no-fail 3 step process that ensures a perfect finish every time.
Drywall Finishing
We have different levels of wall finishing to accommodate all of our customer's needs.
Level 0: Generally requires no taping, finishing, or accessories. Primarily used for temporary construction.
Level 1: All joints and interior angles will have tape set in joint compound. The surface of the walls will be free of excess joint compound. Tool marks and ridges are acceptable. This is primarily used above false ceilings or other areas that are out of public view.
Level 2: Primarily used for tile walls and ceilings as well as in garages, warehouses, and other places where appearance is not a primary concern.
Level 3: This is used as a suitable base for heavy-medium textured paint or other thick finishes.
Level 4: Used as the "standard" household and office walls. Used with light or non-textured finishes. This would not be ideal for harsh lighting conditions, which may highlight minor imperfections.
Level 5: This is used for any surface you would like to gloss or for entirely non-textured surfaces.
Residential Drywall Contractors MN
So, no matter what type of drywall project you are doing, if you live in Minneapolis, MN, give Minnesota Home Drywall & Painting a call today at 612-816-5333. We are licensed, insured and ready to give you a free estimate!
Find out More at: https://homedrywallandconstruction.com/drywall-finishing-services-mn/
Follow us on LinkedIn, Facebook and Youtube!
Check out our excellent review from Angie's List and our A+ rating with BBB!
– See more at: https://homedrywallandconstruction.com/insulation-and-drywall-installation-contractors-in-st-paul/#sthash.xzNZnP3W.dpuf