Interior Painting Lino Lakes MN | The Best Paint Colors Trending in the Kitchen
Is your kitchen looking a little dull? Does it need a livelier setting? Here's something for your interior painting project. These popular and trending paint colors will bring the best out of your small or large kitchen! Whether you want to make your kitchen bright and fun or give it a warm and subtle vibe, these colors will not disappoint. You don't have to be daring either. Check out the tips for the last color if you don't want to go with the classic white but don't want to stray too far from the color spectrum either. These 4 shades are the top trending paint colors for your kitchen in 2019! Interior Painting Lino Lakes MN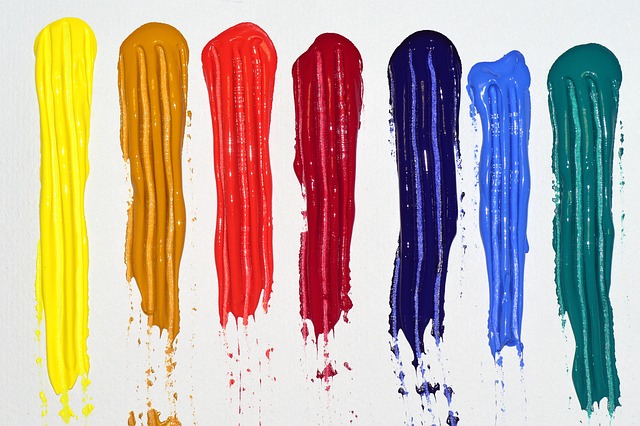 Interior Painting Lino Lakes MN | Trending Paint Colors For Your Kitchen
Yellow
Brighten up your kitchen with a bright, sunny color: yellow. Yellow never ceases to brighten up any room or material. It is the perfect pop of color to paint your kitchen. This color will bring some fun to your cooking area. Yellow is especially pleasing for small, squared kitchens. It makes the kitchen appear bigger and gives a lively vibe to the small area. With such a bright color, remember to tape and use the best painting tools to get all the edges looking sharp.
Green
Popular shades of green trending right now are celery green and sea green. Celery green gives the kitchen atmosphere a warm feeling while sea green can brighten up your kitchen. These green shades are subtle and not exactly daring but your kitchen will be fuming colorful cuteness. Green is always a reminder of nature and the environment, which your kitchen can exhibit if you're a big cook with organic and natural ingredients!
Blue
Blue is sometimes associated with sad, hence feeling "the blues". That isn't the case when you paint your kitchen blue! Two shades of blue on opposite ends of the spectrum are super trendy for open kitchens! Navy blue is a bold color for your kitchen but it really illuminates your kitchen area when paired with white or gray kitchen cabinets. This blue makes your kitchen appear longer in length and makes the kitchen look modern. Tiffany blue is a must-have if you have a smaller, closed-off kitchen that has arches. It is a cute color with hints of green that makes your kitchen area look serene. With deep espresso floors, this trendy kitchen paint color will have you feeling like you're at the beach.
Gray
Never underestimate the power of gray. It may seem like a boring color, but the spectrum of hues and pairings you can make with this trendy kitchen paint color is infinite. If you're fond of the minimal look, choose gray! If you want to hide flaws on your kitchen walls, choose a darker gray. Have tons of lighting in your kitchen and it will look like it was pulled out of a home magazine. More into the classic white but need an edge to it? Choose one of the lightest shades of gray for your trendy kitchen. The subtleness of the gray gives your kitchen a different feel while still looking classic.
Interior Painting Lino Lakes MN | What We Can Do For You
HOME Drywall & Painting provides excellent quality when it comes to drywall installation and drywall texturing, and is Minnesota's and Wisconsin's most trusted name in drywall repair services! We offer exterior painting services and painting touch-ups, drywall services, drywall repairs, ceiling and wall texture, soundproofing, deck staining services, fence staining services, and interior painting services!
Follow us on LinkedIn, Facebook and Youtube! Interior Painting Lino Lakes MN

Check out our excellent review from Angie's List and our A+ rating with BBB! Interior Painting Lino Lakes MN

We offer Drywall and Painting services in the following cities in Minnesota & Wisconsin: