Drywall Contractor in Mound MN | 3 Signs You Need to Replace Your Drywall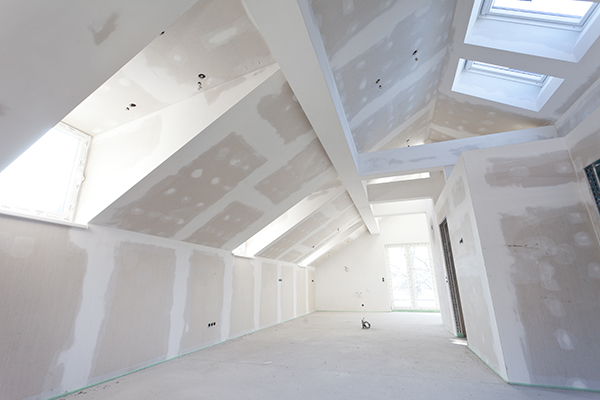 As a homeowner, drywall installation in Mound MN is probably not something you think about very often. It's easy to forget about this mostly invisible component of your home's architecture. However, now that the weather is getting warmer, it's crucial to consider doing a routine inspection of your home's walls. Issues like moldy drywall, wet drywall, or drywall damage that go unchecked could turn into bigger (and more costly) problems further on down the road. Here are three signs that your drywall needs to be repaired or replaced. If you're concerned about your home's drywall, or have other home improvement needs, give us a call for an estimate on your project. HOME Drywall is a top drywall contractor in Mound MN. Drywall Contractor in Mound MN
1. Drywall Contractor in Mound MN | Cracks and Holes
First, surface drywall damage is a major concern because even the tiniest cracks and holes in your drywall could gradually worsen over time. The reasons why drywall cracks are many, but large holes from slamming doorknobs are probably the most common drywall repair and drywall replacement issue. Structural drywall damage, which includes cracks and fissures that occur from a house settling over time, is another common problem. HOME Drywall is a top drywall contractor in Mound MN, and our sheetrock contractors can help you determine the severity and extent of your home's drywall damage. Schedule a walk-around with us ASAP if you have any concerns about the state of your home's drywall. Drywall Contractor in Mound MN Drywall Contractor in Mound MN
2. Drywall Contractor in Mound MN | Moisture Damage and Mold
Every Minnesota homeowner knows the pain of dealing with potential moisture to their home during the annual spring thaw. Excess water from melting snow, or plumbing issues like a burst pipe, can seep into where the drywall meets cement board and cause mold or structural damage. HOME is a drywall contractor in Mound MN that offers services such as drywall hanging, drywall taping, drywall finishing, and drywall texturing for dozens of Minnesotans every year. As such, we're well-acquainted with this irritating seasonal problem. Feel free to reach out to us today for a free quote or assessment! Drywall Contractor in Mound MN
3. Drywall Contractor in Mound MN | Asbestos
Though less common, drywall asbestos is also a legitimate concern for some homeowners. Homes that were built before the 1990s may contain asbestos. If your drywall is made of materials that were produced between 1950 and 1990, asbestos contamination is a distinct possibility. Left intact, these toxic substances have the potential to seep into the surrounding air. This presents a serious health hazard to the inhabitants of your home, especially if you have small children or pets. To learn more about our popcorn ceiling removal, drywall texturing/drywall finishing,  drywall installation and drywall repair services, feel free to ask your local drywall contractor in Mound MN at Home Drywall & Painting.
Drywall installation and other home improvement projects are just a fact of life when you own a home. But these tasks don't have to be a series of endless headaches. Get in touch with experienced professionals like those at HOME Drywall for assistance with your home renovation project, advice on whether or not you should replace your drywall, or a quote. Our contractors know everything about custom drywall, drywall installation tips, and how to finish drywall like a pro. Let us give you a hand today!
Drywall Contractor in Mound MN Drywall Contractor in Mound MN
Drywall Contractor in Mound MN | What We Can Do For You
HOME Drywall & Painting provides excellent quality when it comes to drywall installation and drywall texturing, and is Minnesota's and Wisconsin's most trusted name in drywall repair services! We offer exterior painting services and painting touch-ups, drywall services, drywall repairs, ceiling and wall texture, soundproofing, deck staining services, fence staining services, and interior painting services!
Follow us on LinkedIn, Facebook and Youtube! Drywall Contractor in Mound MN

Check out our excellent review from Angie's List and our A+ rating with BBB!

We offer Drywall and Painting services in the following cities in Minnesota & Wisconsin: Drywall Contractor in Mound MN
Drywall Contractor in Mound MN Drywall Contractor in Mound MN Drywall Contractor in Mound MN Drywall Contractor in Mound MN Drywall Contractor in Mound MN