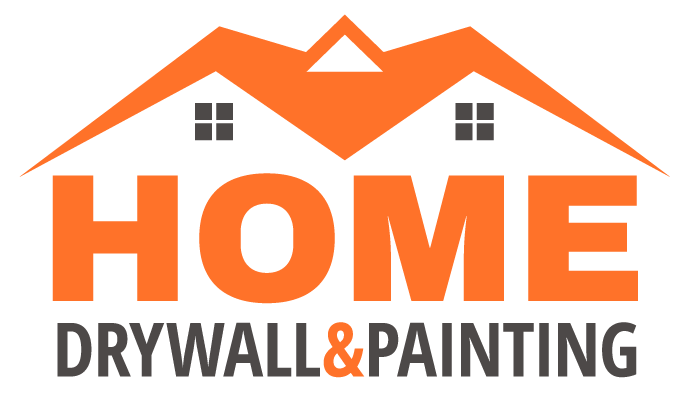 Let's face it. Fall time is an incredible time to live in Minnesota.  The weather is perfect and the leaves are all shades of yellow, red and orange.  There's football every weekend, and the smell of pumpkin spiced latte in the air! and let's not forget….. Thanksgiving is almost here! There's plenty of reasons to head into the great outdoors for an opening weekend of hunting or just a scenic hike.  Yet, we know it won't last forever.  Soon we'll be spending more and more time indoors.  Soon we'll be hunkered down for the winter.  Soon, we'll be hosting holiday family dinners. We all know what that means! We need to make sure our house is in order to host guests!
Grant Drywall Repair | Have your project scheduled soon!
This is why fall is one of busiest times here at Home Drywall and Painting.  We are Minnesota's Trusted Interior Painting contractor, and autumn is the perfect time to have your drywall and interior painting contractor complete your drywall repair or  interior painting project.  You get to enjoy the beautiful weather now, and your freshly painted home this winter.
So you have decided your home needs renovation. Perhaps filling all those cracks in the walls, and a new paint job. But wait, you have to move away all the furniture, and make sure you do it soon because the winter season is coming up! We understand the stress of home remodeling projects far too well. Of course, much of your headache dissipates thanks to local professionals such as drywall services MN who have years of experience with all sorts of remodeling projects in Minnesota suburbs and will make life very easy for you.
Grant Drywall Repair | Find the right contractor to fit your style, budget and goals!
When commencing a home renovation project, it's easy to become stressed or frustrated. There are so many decisions to make, and it's important to make the right ones in a timely way to ensure that your project is within cost budget, achieves your goals, and fits your style.
Grant Drywall Repair | Contact Home Drywall and Painting at 612-816-5333
Not only can we perform all kinds of drywall services MN in your Grant MN home – we offer the complete home remodeling Minnesota package including home insulation, home soundproofing as well as home painting! Not only can we install sheetrock in your Grant MN home, we can also insulate and soundproof your walls, ceilings and floors with the help of our insulation contractors team.
Follow us on LinkedIn, Facebook and Youtube!
Check out our excellent review from Angie's List and our A+ rating with BBB!
Grant Drywall Repair | The Residential and Commercial Drywall and Painting Services by our Drywall and Painting Contractors MN Team are available in all the following Minnesota Suburbs:
Grant Drywall Repair | If you want to see more of our blogs just click on the link of interest: